PUPPY AVAILABILITY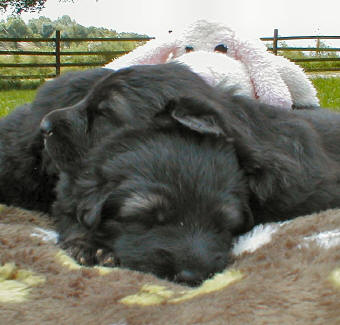 Litter Plans For 2013
08/05/2014
Wanted loving home
I have a stunning 5 year old long coated male German Shepherd looking for a forever home
For further details please contact Becky on 01673 857176
If you would like to be added to our waiting list please contact Becky on 01673 857176.
Enquires for these special babies and future litters are welcome.
All our puppies will leave us Kennel Club Registered, Insured and micro-Chipped. New owners will be given a comprehensive puppy pack that includes a 5 generation pedigree, a caring for your new puppy book, food, toys, puppy toilet training pad's and a comfort blanket. Plus loads of leaflets with advice on feeding and caring for their new puppy (I have included my thoughts and hopefully practical advice for you and your new fur kid).
Our puppies will have been wormed regularly and treated with Frontline puppy flea spray. They will also leave home with a sack of 'Burns' complete food and a £5 voucher off their next sack. Burns is a natural, Hypo-Allergenic, holistic complete pet food that provides a high quality, low protein and low fat diet. This will enable your puppy to grow slowly as rapid growth can cause health problems in later life.
Our babies are raised with all the love and care in the world, they are socialised with other dogs and cats and are used to all the usual household appliances and noises. Before leaving home they will already have been for short journeys in our car. I will have done everything humanly possible to raise a healthy, confident and well adjusted puppy that is ready to have a human of his/her very own. But whilst I can give 200% to ensure that your puppy has been cared for, is socialized and healthy, the rest is up to you. All this must be kept up to ensure your puppy grows into a well mannered adult.
ALL our German Shepherd puppies have both export and breeding restrictions placed on them (these will not be removed). This is to try and ensure that they do not fall into the wrong hands . New owners will be required to sign a contract agreeing to these and other terms.
I will always be here throughout your dogs life to offer help and support, and I do insist that if for any reason you need to re-home your puppy/dog due to a change in circumstances, family break up, move etc, that he/she must be returned back here to me.
This way I can ensure that my dogs are safe and well cared for.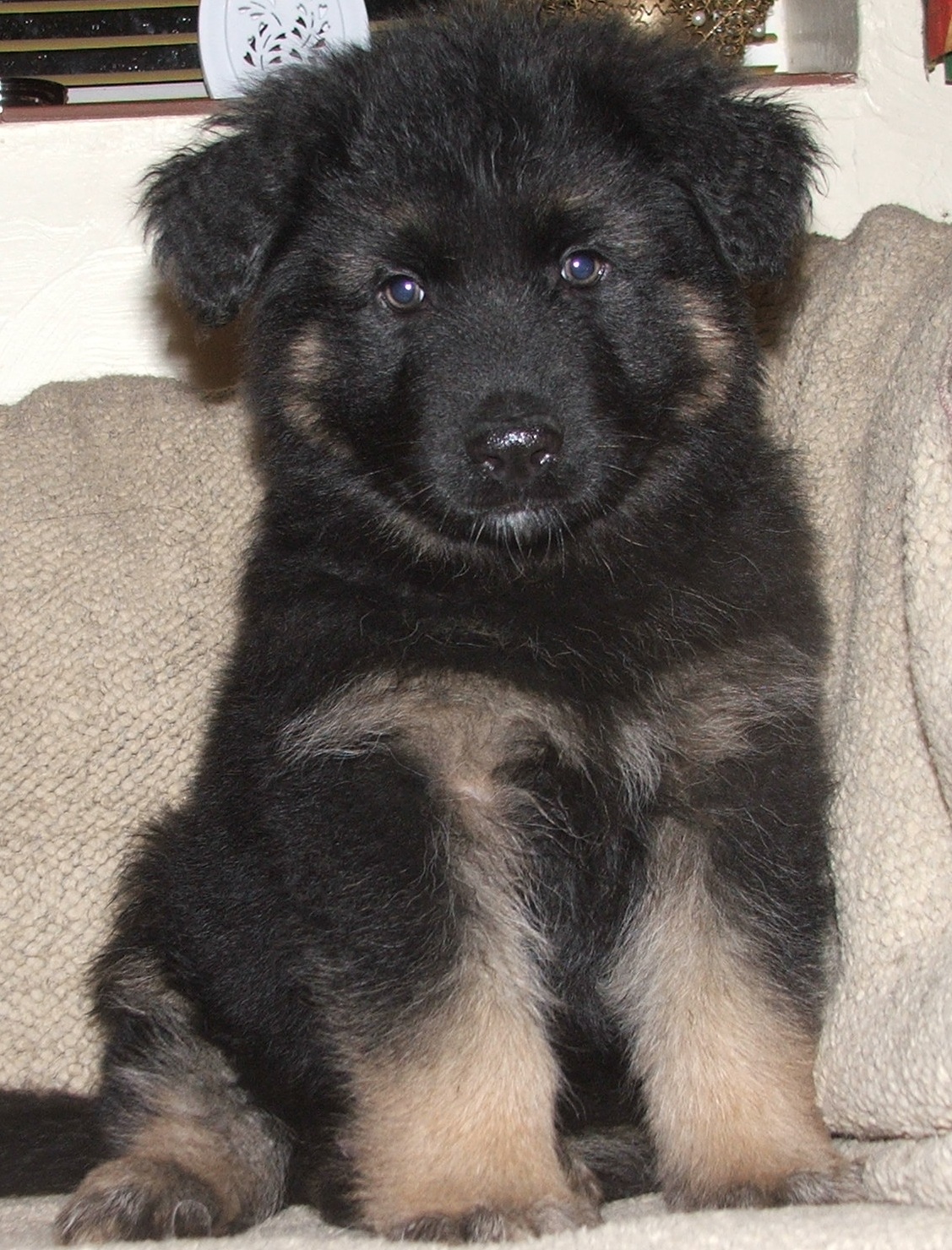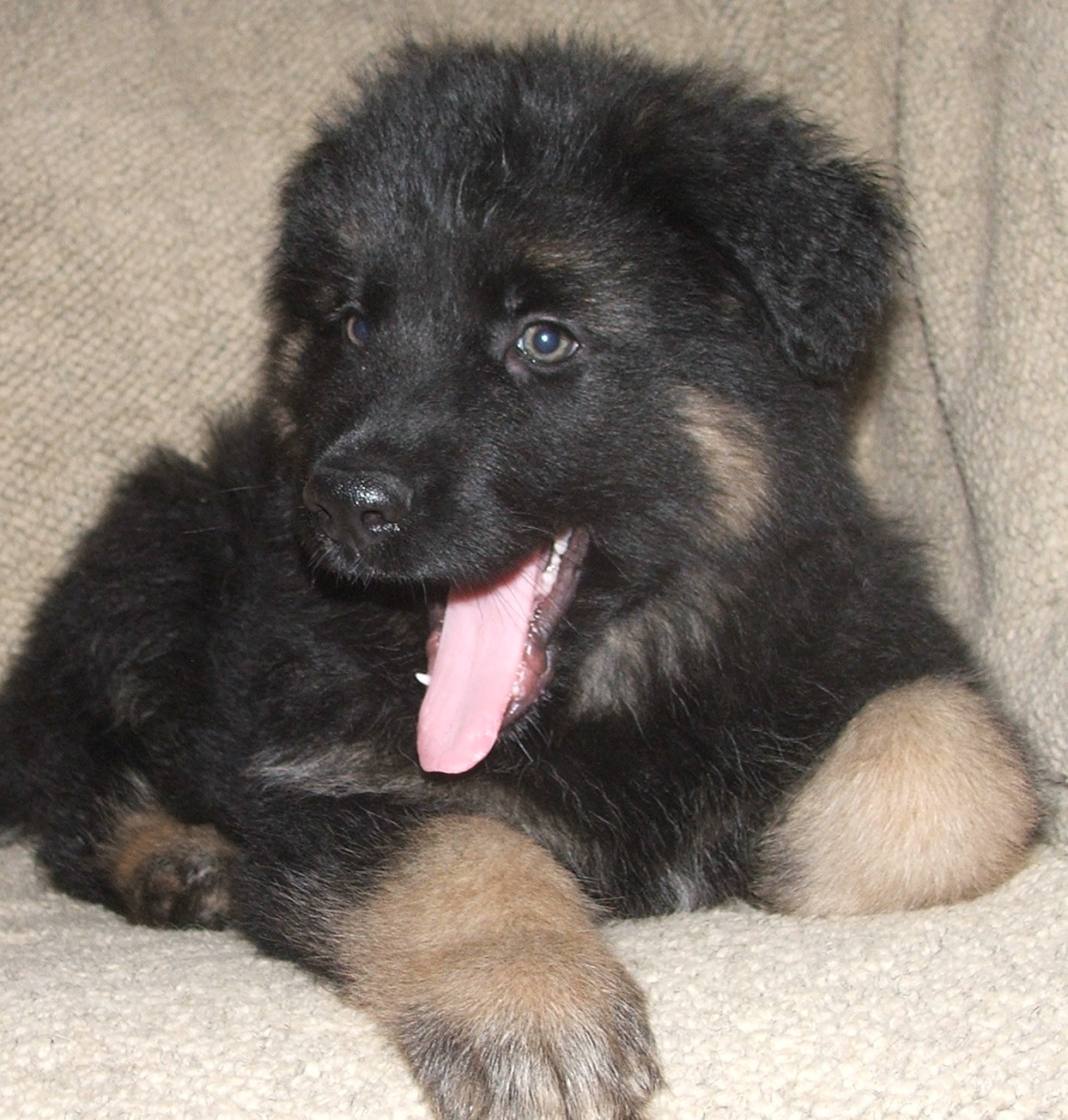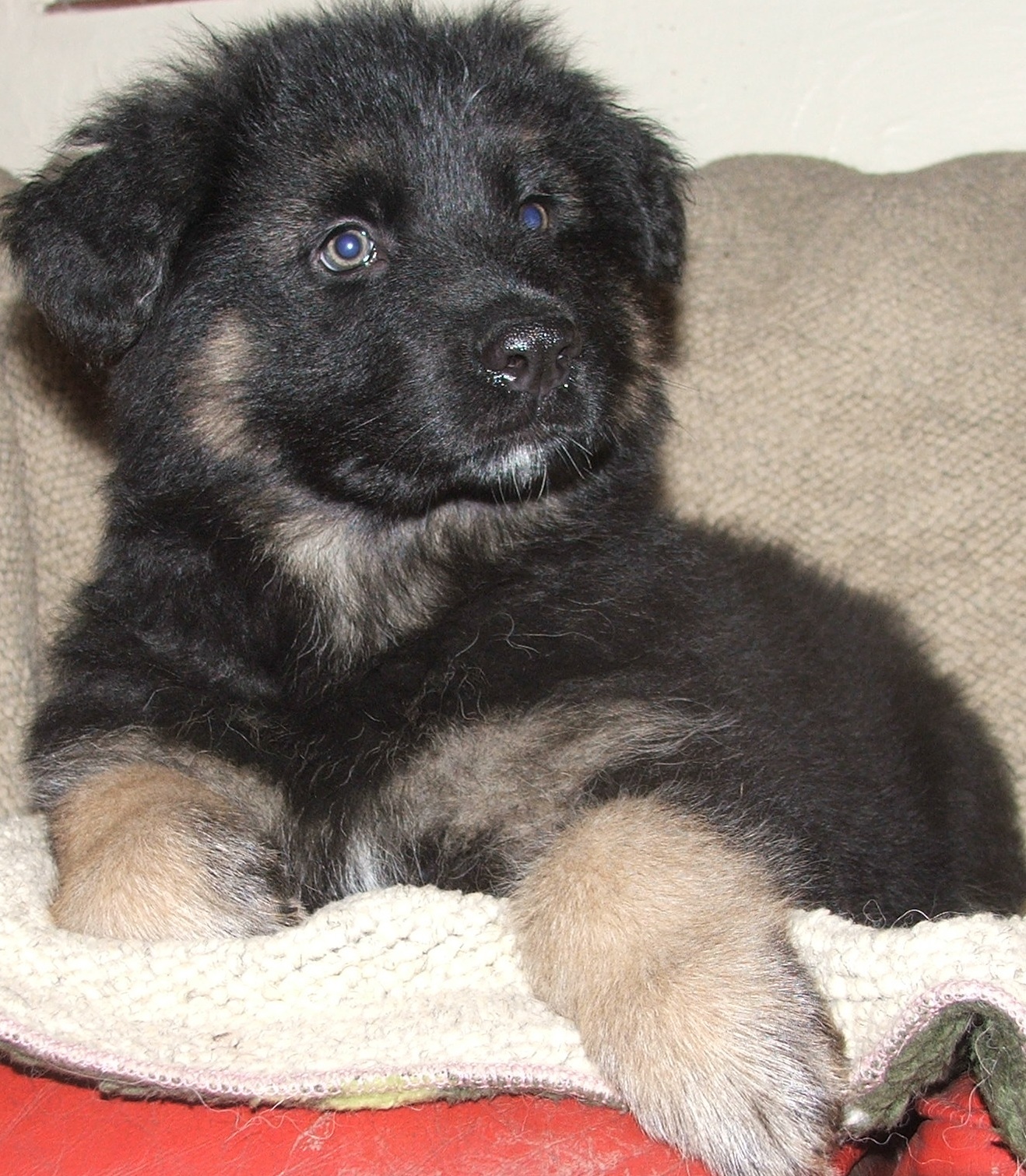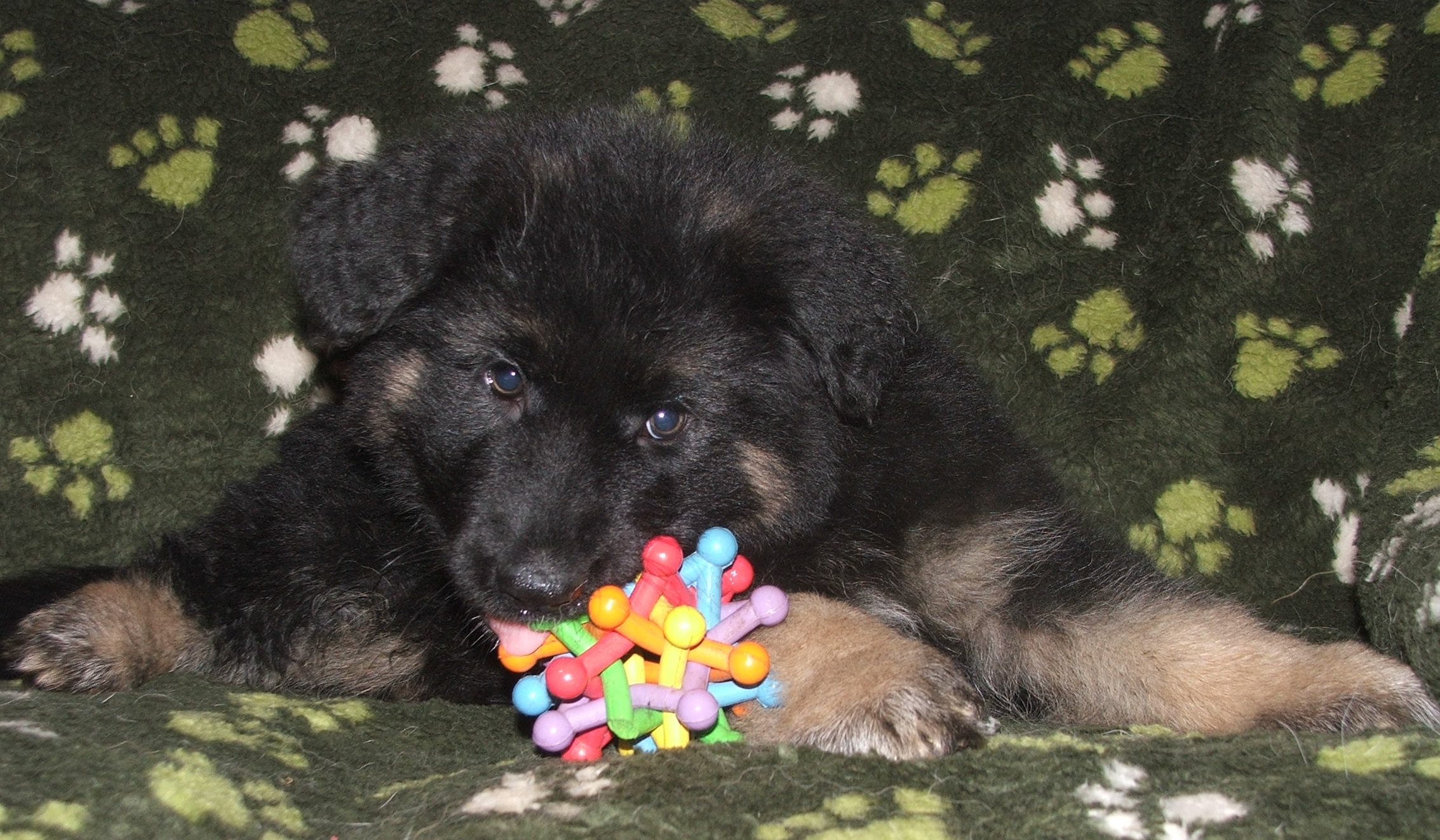 Enquires for these special babies and future litters are welcome.
Tel Becky 01673 857176
Six weeks already!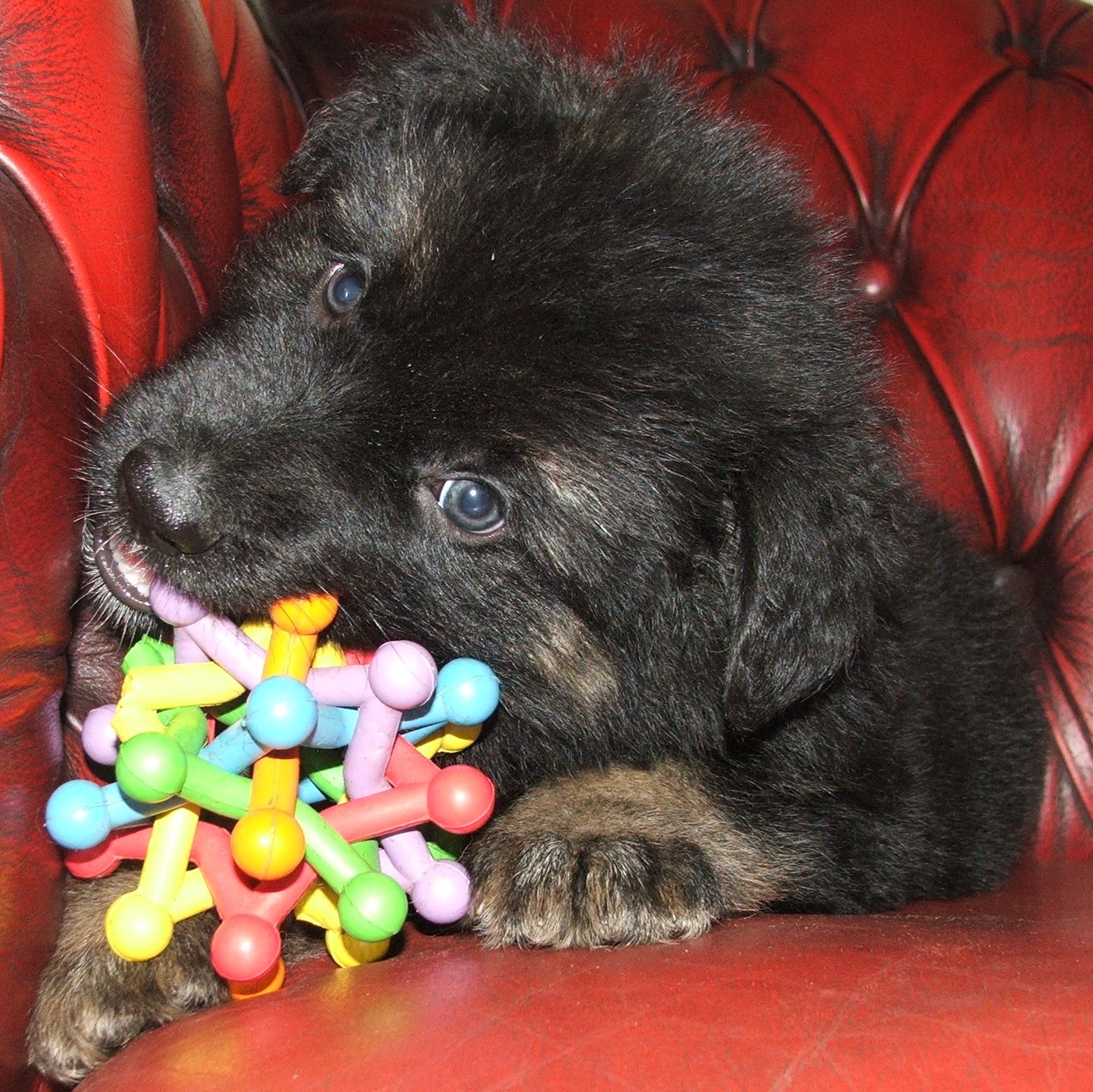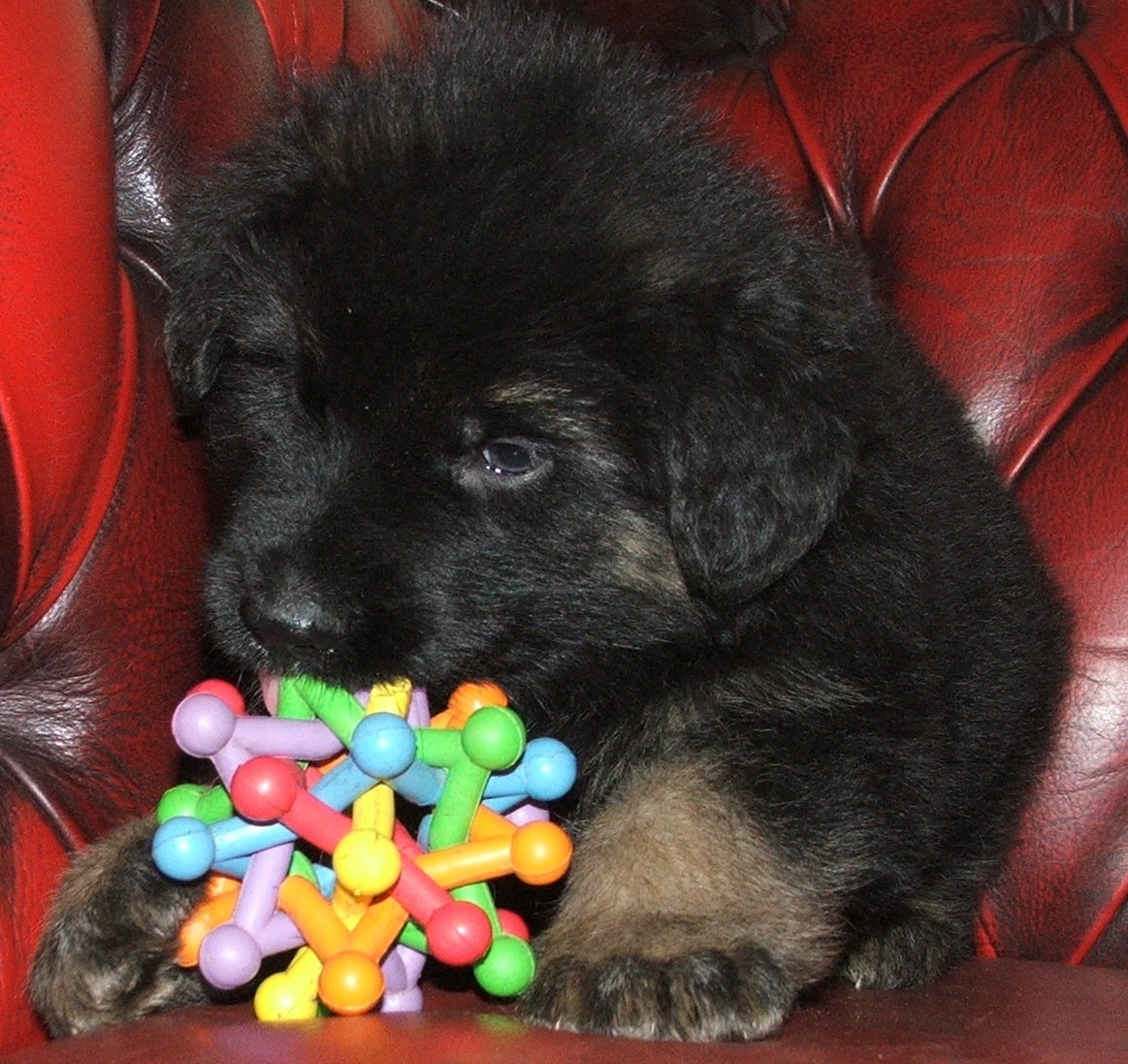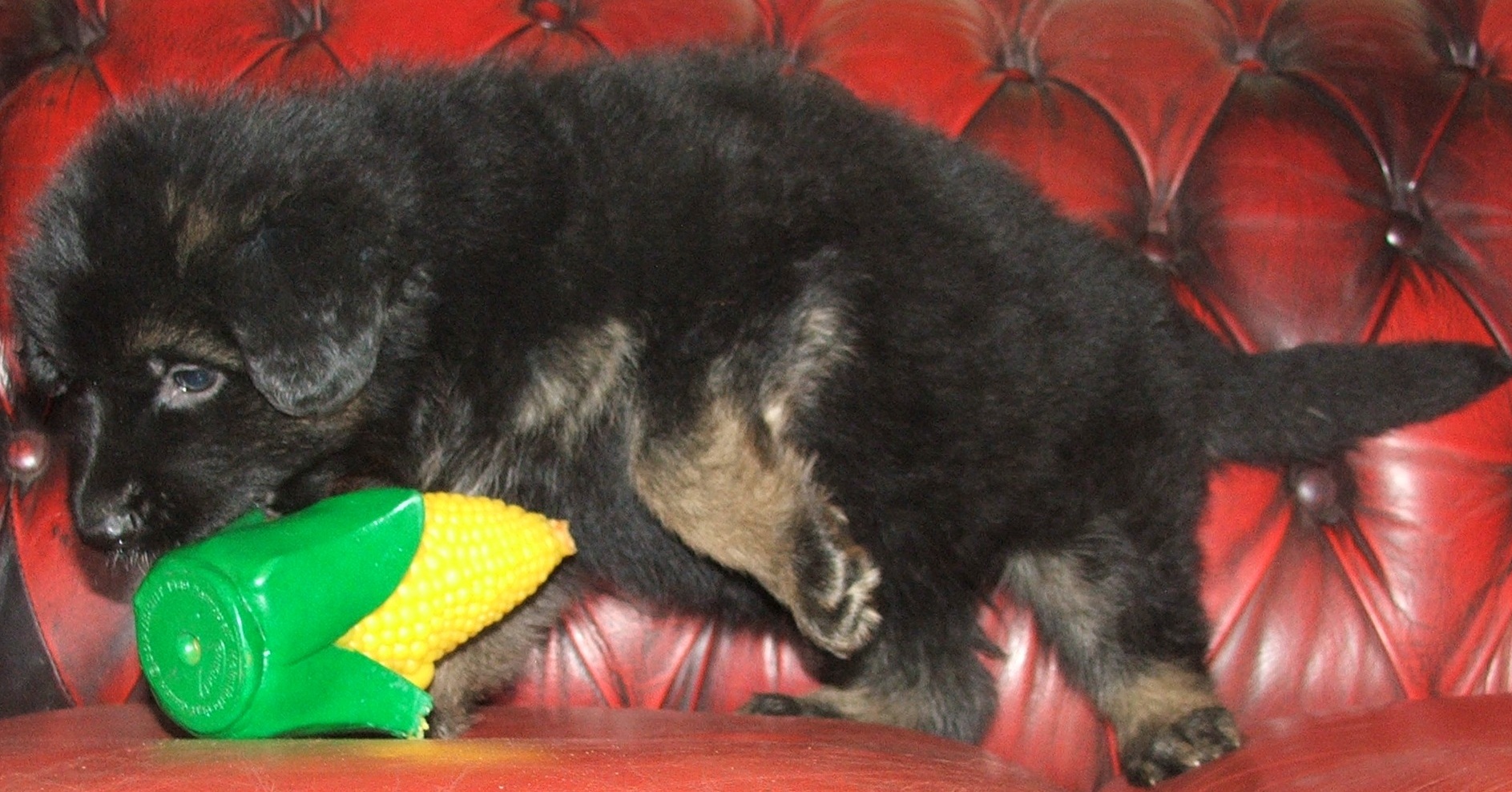 we are now five weeks young!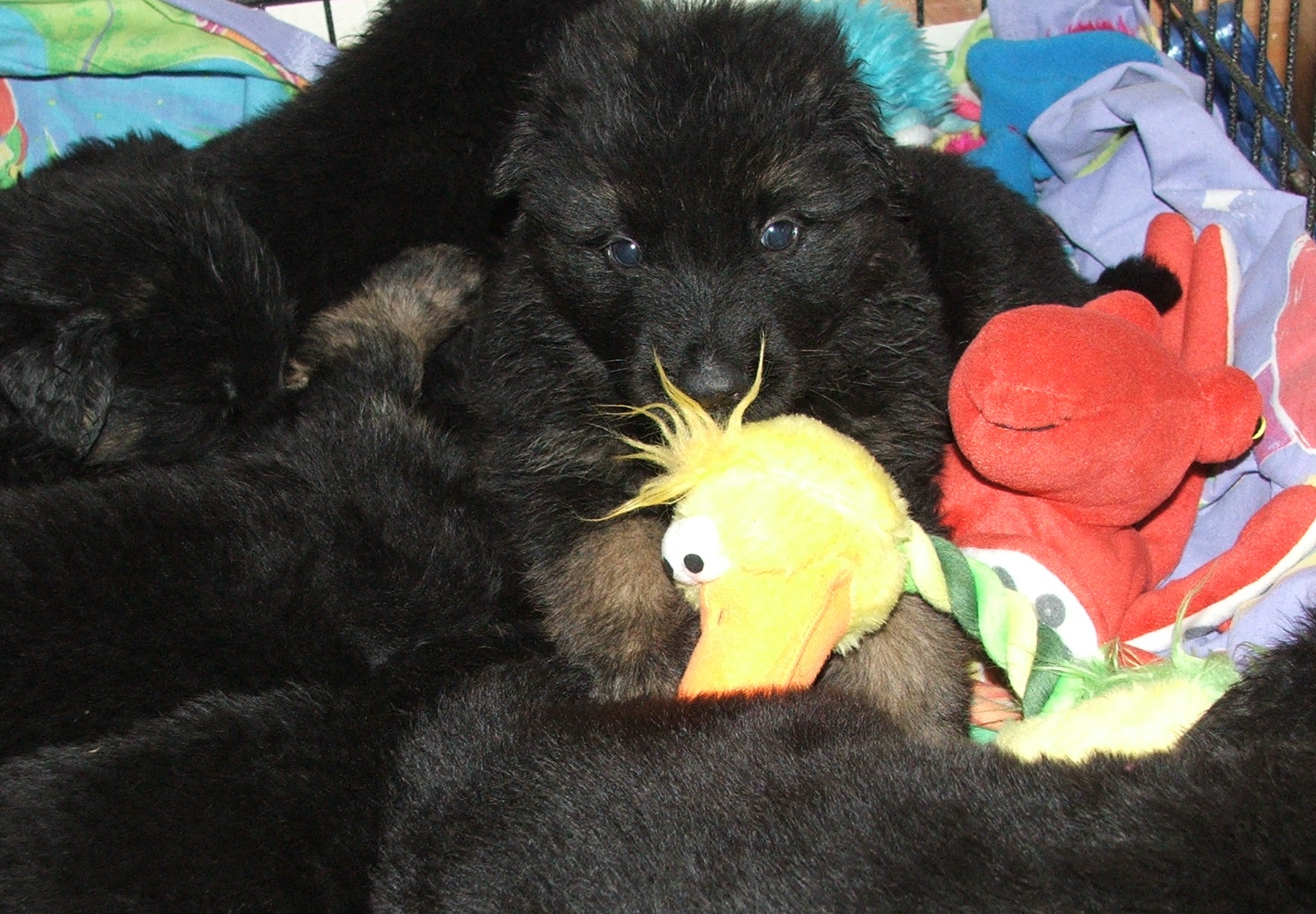 Our babies are four weeks old already!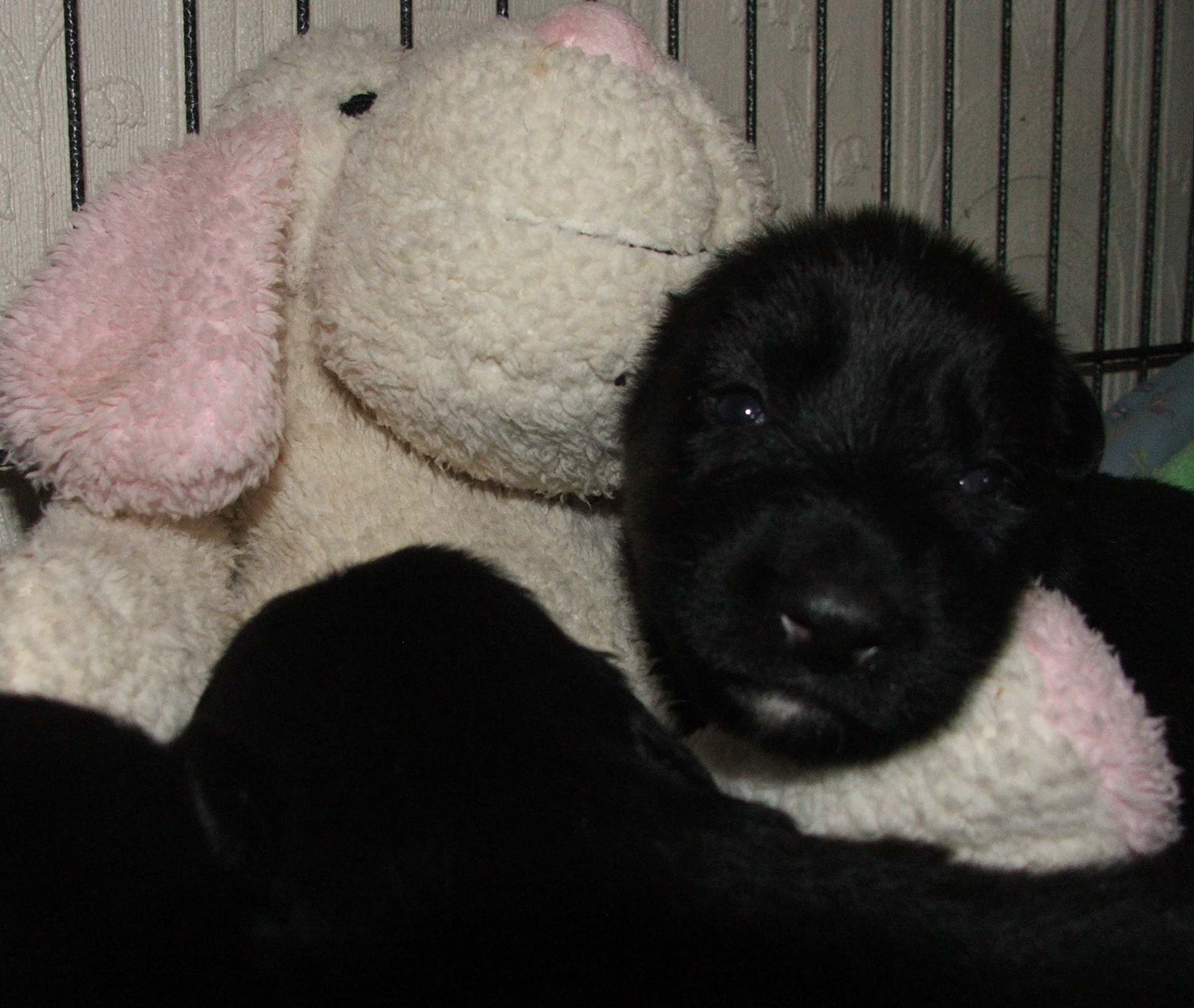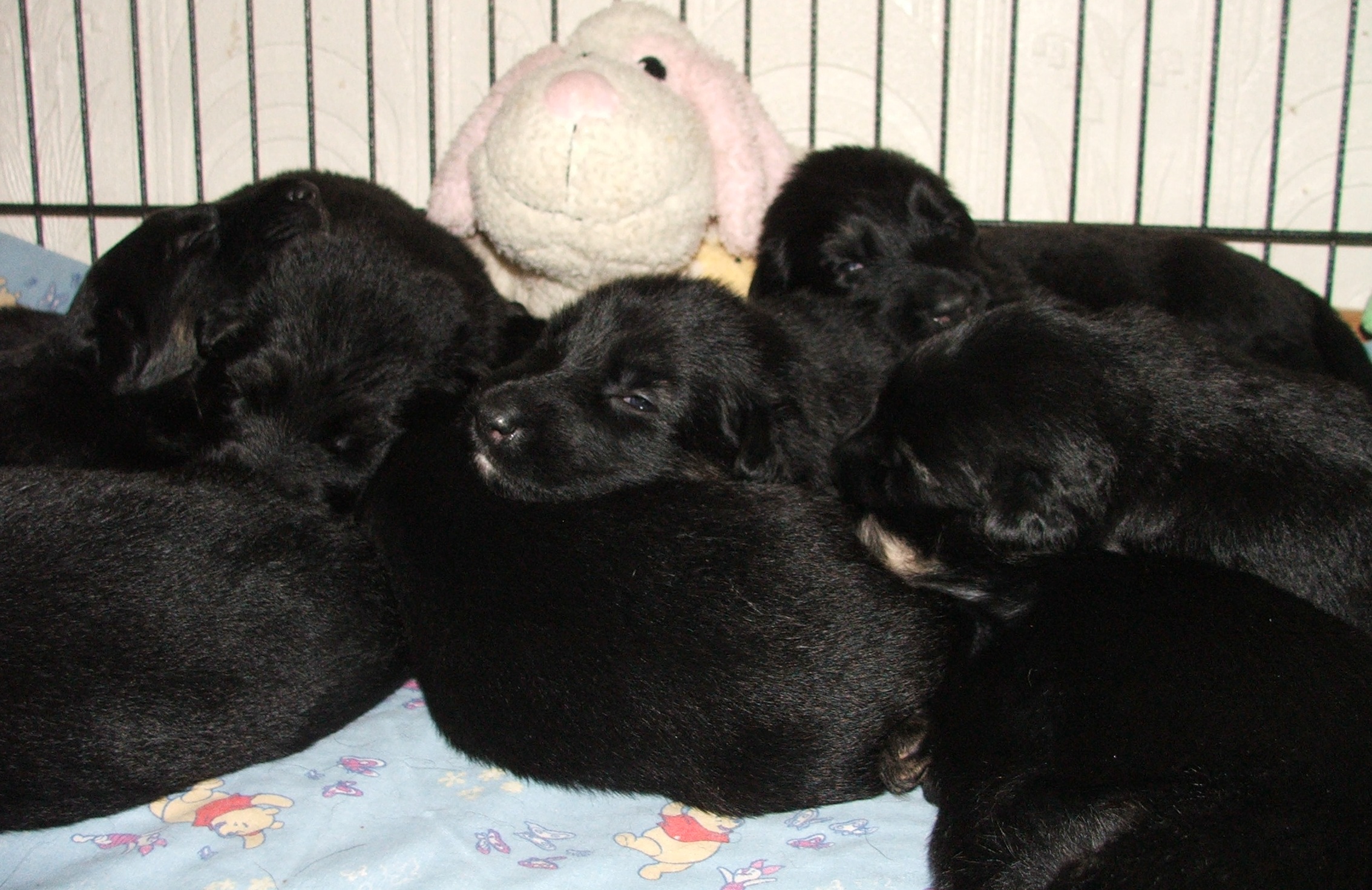 The newborns!
Enquiries for these special babies and future litters are welcome. Tel Becky on 01673 857176
Please note that we do not hold puppies without a deposit. Deposits are £200 and non refundable
Pictures of Breeze and Tell's 2007 Fur Babies can be seen by clicking on their names.